ClariLegal
A Revolutionary Vendor RFP & Management Platform
ClariLegal is a cloud based vendor and project management platform that simplifies and normalizes RFPs between legal service buyers and vendors. Our application drives quality and consistency into the buying, selling, and managing of essential legal services. ClariLegal allows buyers and sellers to be in control of the work instead of the work controlling them.
The Problem We Solve
In an effort to choose the best service for their needs, corporate customers and law firms ask to define project requirements and then to compare vendor proposals to perform the work. Unfortunately, each vendor uses its own terminology and has different line item pricing which results in a very time intensive process. These inefficiencies are reluctantly accepted by both customers and vendors alike as "coming with the territory" and are at the heart of what ClariLegal is all about eliminating.
Our Solution
ClariLegal helps corporations, law firms, and vendors involved in litigation eliminate these unnecessary challenges, improve timeliness and effectiveness all while reducing costs. The ClariLegal Solution segments these inefficiencies into three areas that present opportunities for improvement:
ClariLegal's mission of providing multiple benefits to all stakeholders in the discovery process: the corporations, the law firms and the vendors is firmly rooted in everything we do.
Watch the ClariLegal Overview Video
Technology Assisted Review

Legal Software Comparison
How Does It Work?
We match corporations and law firms with the vendors they need to do their work and put them through a fast and complete RFP and bidding process. We offer an RFP template that ensures all proposals elements are answered in the format of the buyer, including technical, cost, management, and customer service, which allows for a direct comparison of offeror's proposals. Simply, enter a job scope into the platform, receive bids from vetted vendors including your preferred vendors, select the best vendor, and start work.
Features Overview
ClariLegal gives you everything you need to complete your project efficiently and effectively.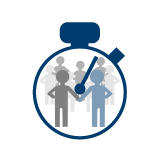 With ClariLegal's RFP Library, vendors are matched to jobs according to their specialized skill set, and are immediately notified when jobs become available.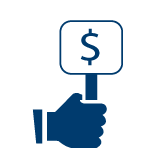 Our Line Item Bidding Tool is used by vendors to quickly price and bid on jobs based on a buyer's specific needs. No more painful searching and filtering through job details.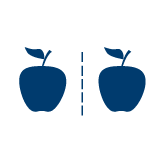 An "apples to apples" Bid Comparison Matrix allows you to compare line item pricing, capabilities, and RFP information submitted by qualified vendors.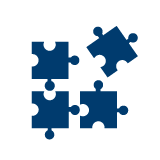 ClariLegal's RFP Builder provides customized templates to allow corporations and law firms to quickly and efficiently create targeted proposals for work.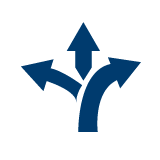 Our Scope Creation Tool allows companies and law firms to accurately scope a job in minutes.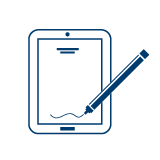 Once you select the best value bid, we automatically generate a Statement of Work that reflects all pertinent information about the buyer, vendor and job.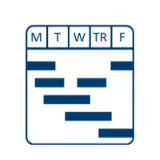 Tailor each project's tasks to ensure timely completion and transparency to keep all stakeholders including corporations, law firms, and vendors on the same page.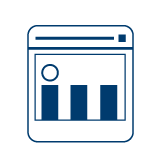 Manage your portfolio of litigation & compliance projects through this Dashboard.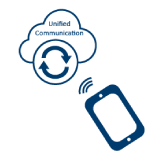 Auditable, trackable, secure, and transparent communication for each project to reduce quality issues.
Testimonials
ClariLegal has saved organizations time and money by allowing buyers and sellers to be in control of the work instead of the work controlling them.
"ClariLegal has given our firm the ability to handle complex discovery matters, while saving our clients money on both vendor expenses and attorney time. The platform is easy to use, and has reduced cost on every job which we have put out for bid."
Scott M Zanolli
Pierce & Mandell, P.C.
"We have been tasked with reducing legal costs and I believe ClariLegal will help us meet our goal through competitive bidding and its vendor management capabilities."
Director of Finance in General Counsel Office
Fortune 500 Pharmaceutical Company
"ClariLegal is great and just what this industry needs. We would require our law firms to use ClariLegal to take advantage of the cost and time savings and pass them along to us and their other clients."
Assistant General Counsel for Litigation
Large Healthcare Corporation
"We have a need to build out a robust and efficient RFP process for sourcing litigation services that comply with corporate requirements. We need to increase the pool of qualified service providers to drive down costs through competitive bidding as our clients demand. ClariLegal helps solve these problems for us."
Manager of Litagation Support
Amlaw 100
ClariLegal in the News
ClariLegal
Cash Butler is interviewed about ClariLegal by Robert Childress III at ILTA-2017. Watch the Video. (more…)
ClariLegal
Ediscovery columnist Kelly Twigger discusses a powerful new tool to help more clients get better access to services. (more…)
ClariLegal
Dispatch from The Masters Conference: E-Discovery Budgeting Pitfalls that In-House Legal Teams Should Avoid – a podcast hosted by Ari Kaplan at the Masters Conference in New York City. I spoke with Robert Ventura, a partner with the TCF Law Group and a former general counsel, who provides outside GC services to companies of various sizes. We discussed e-discovery budgeting pitfalls that in-house legal teams should avoid, vendor management, and the focus of his panel discussion at the Masters Conference hosted by ClariLegal – Practical Technology Evaluations: A Framework for Considering Vendors and Technology. (more…)