We help you keep your existing clients happy through competitive bidding that gives you an advantage.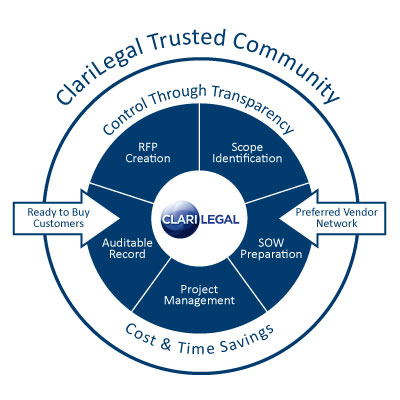 ClariLegal knows law firms have two priorities: retaining and acquiring customers. Consequently, ClariLegal offers firms a competitive advantage by strengthening vendor relations and simplifying procurement of eDiscovery or other services to allow for better customer relations and attraction.
We can help!
Create one comprehensive, well-organized RFP

Get responses from many vendors, including your preferred vendors

Make informed decisions with easy price comparisons

Provide transparency and cost efficiency for clients
Benefits
Law firms will benefit from implementation of our proven ClariLegal platform through enriched client relationships driven by collaborative vendor management, decreased pass-through costs, and transparent project tracking and communication processes.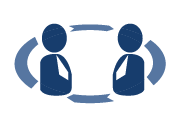 Enriched
Collaboration
Shared decision making to identify and select vendors with the best value.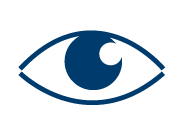 Project
Transparency
See every step of the project.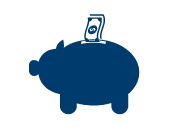 Cost
Reduction
Reduce your overall project cost.
Typical Services Offered by Vendors
ClariLegal helps solidify the relationship between law firms and their clients by collectively deciding on vendor selection. ClariLegal also provides litigation consulting and assessments.
Technology Assisted Review

Legal Software Comparison
Learn How ClariLegal Can Help You
"RFP Process And Competitive Bidding"

"We have a need to build out a robust and efficient RFP process for sourcing litigation services that comply with corporate requirements. We need to increase the pool of qualified service providers to drive down costs through competitive bidding as our clients demand. ClariLegal helps solve these problems for us."
Manager of Litigation Support, Amlaw 100